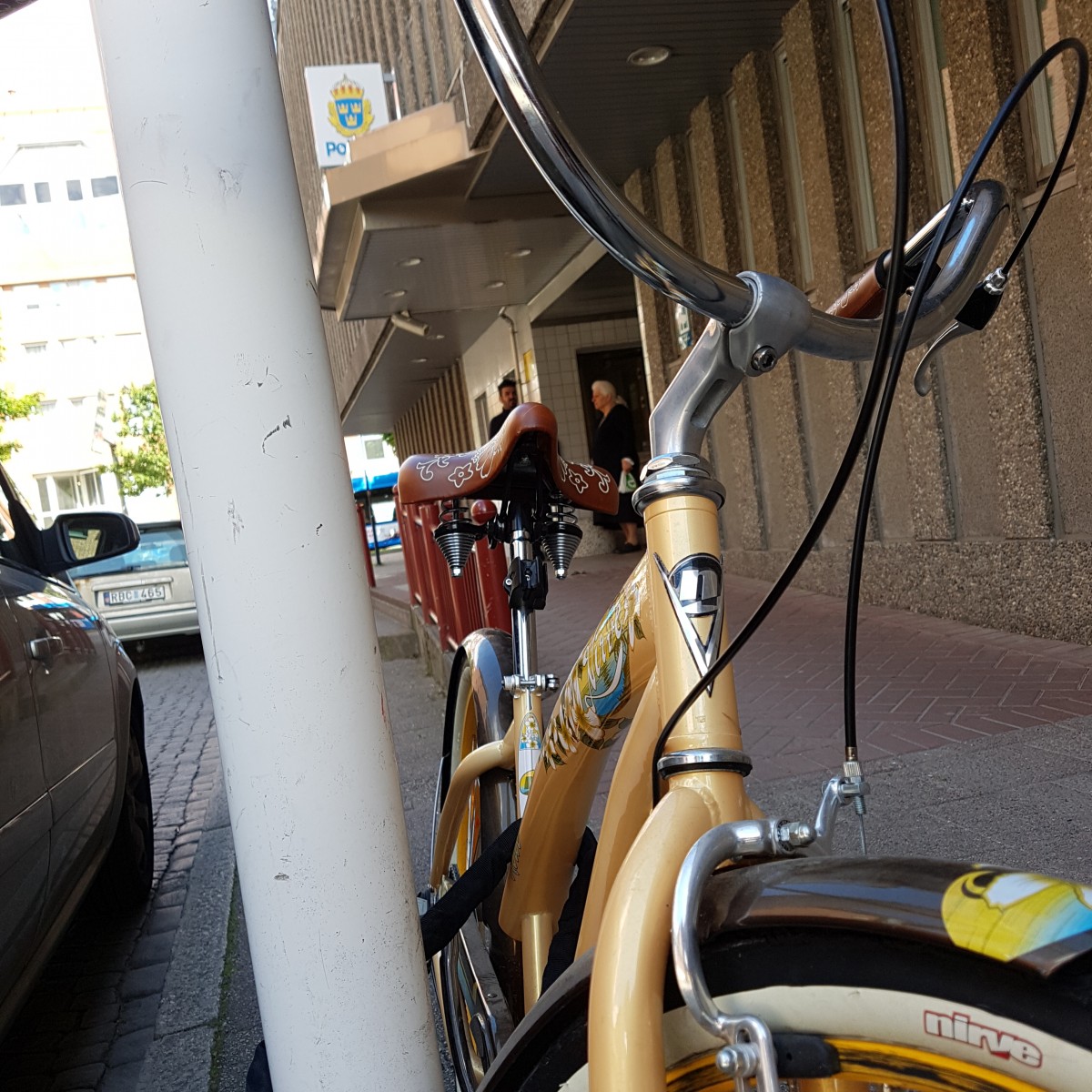 The last small details packing before leaving was the passports… The dogs all clear, I looked in my passport… Expired !!! Ohh  shit… whats the rules like in EU..  Swedish driving license not valid as ID.. No place for temporary passports near me… well we are driving by car and the schengen agreement is not all clear so we will hope for the best. BUT I MUST HAVE for the trip to European Open in some weeks… First new mission for today… take my beauty (bike) to the Police and apply for passport. After 23 people ahead in line that was all done. Let's go to Falkenberg!
In Falkenberg I met up with Fredrika at "Laxbutiken" and lucky me had a nice gift card from my latest judging so we celebrated Fredrika and Chis diploma in Nosework yesterday and Mei being Swedish Beauty Champion on saturday with a really nice lunch.
Packing our things to one car and then hit the road…  Got an advice to give the dogs rehydration on the way to warmer adventures. Panda loved it and drank ALOT. Maybe I should have devided it between the dogs better because this made one dog very anxious to pee even before leaving Sweden. After two hours drive in Denmark he was desperate. I have never had a dog peeing for so long or so many times as he did during that walk. In Denmark they have very nice places for walking the dogs called "hundeskov". It's areas in different sizes with fences around and tracks for walking. If you ever go Denmark have alook at this webpage: http://www.hundeskovene.dk
After walking the dogs it was time to
continue to the ferry in Gedser for Rostock. We decided to try the buffé on this ferry though I had a nice experience from another ferry buffé last year between Sweden and Norway. This was nothing like it and the best pick on the buffé was the bread. It did make the time to past and soon we arrived in Germany.
This first night we had nothing planned. Decided to drive for a while and see whats came up. Not a good plan. After visiting 3 fully booked hotell the time past by. Finally we ended up at Scandic Hotell in Kurfürstendamm Central of Berlin around 03.00. Great beds was very welcome.